How to use mini travel portable bottom filling perfume bottle?
Views:42 Author:Site Editor Publish Time: 2017-08-24 Origin:Site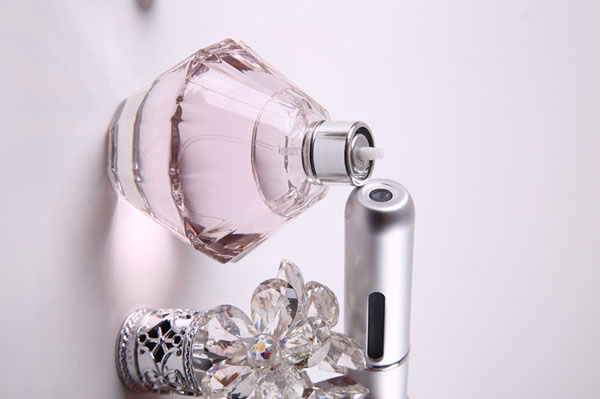 Smell the smell anywhere! This stunning, portable underfill bottle lets you put your favorite perfume in the perfect travel bottle anytime, anywhere, without having to carry the main bottle.

Features
Easy to fill refillable portable travel spray perfume bottle
Just press the bottom of your favorite
Perfume the table and keep clicking until it is refilled.
It is very easy to use and can be refilled in seconds.
Ideal for storing some of your favorite perfume/aftershave/grease remover in smaller containers without having to carry the entire bottle on vacation.
how to use
Step 1: Remove the hat from your existing perfume
Step 2: Pump the nebulizer until the desired fullness is reached.
Step 3: Yes, it's easy! Take it with you and listen to it at any time!