Cosmetics Packaging pen for travel
Views:90 Author:Site Editor Publish Time: 2020-03-09 Origin:Site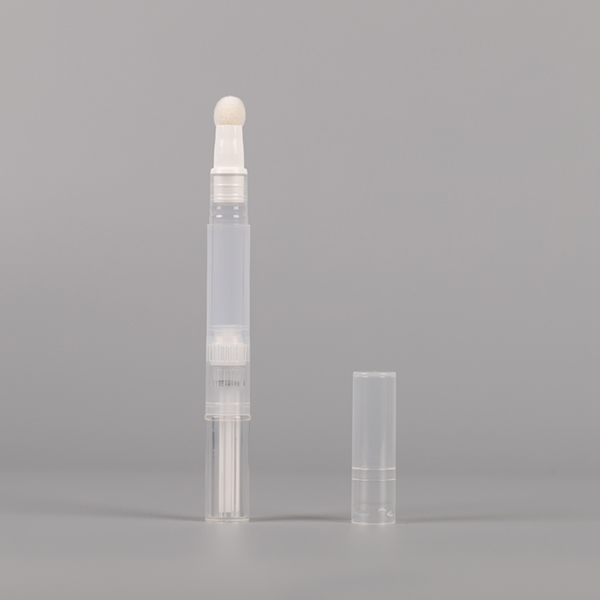 Maybe you are surprised that you just heard about travel bottle before, but didn't know cosmetics packaging pen. Do you think the author write the wrong name? No, I'm sure that it called cosmetics packaging pen.
A travel enthusiast always has a must-have list for travel, and a variety of storage bags, such as skin care bags, cosmetics bags, sundries bags and so on. The bag contains a large bottle of liquid foundation, makeup remover, etc., which is heavy and fragile. It is also very inconvenient.
I'll recommend various types of cosmetics packaging pens for you, which are compact, hygienic and convenient. They are suitable for ten kinds pen tips to match different liquid. The standard volume is 1.4ml, 2ml, 2.8ml, 4ml, 6ml etc. They can meet all your needs.
Usage as bellow:
First, scrub and disinfect with alcohol, then air-dry. Second, refill the liquid such as liquid foundation, emulsion or some other liquid you need into the empty pen. Third, choose a suitable pen tip and install it on the cosmetic pen, then twist the pen, the liquid will be out. It's single-use pen, the structure of ratchet make the rotation irreversible. Besides, the price is competitive, don't worry about waste. What's more, it can be carried to the airplane, because it doesn't exceed the maximum volume limit.